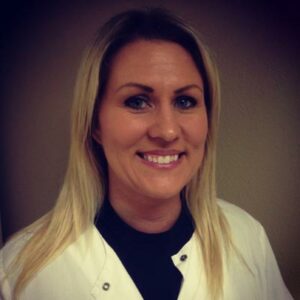 Shelly Gorsuch, RDA
After years of working with various dentists, Shelly joined our teaching team in 2007. Shelly enjoys working with students from different backgrounds and teaching them the skills that she has learned. As a mother of three, Shelly enjoys camping, fishing and teaching her children about the beautiful outdoors.
From Shelly: "Our teaching team is very knowledgeable in all phases of dentistry and we each have over 10 years of experience in real world dental practice. Our teachers have diverse backgrounds and different personalities which combine for a unique and great team of experts."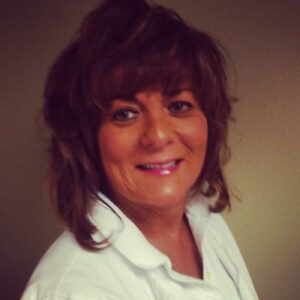 Joni Rust, RDA
Joni has worked as a RDA for over 25 years. She was on the Board of Directors at Modesto Junior College and involved with student internships when the college had a dental assisting program.
For the past 10 years she has been involved in dental sales for Henry Schein / Zahn Dental. She joined our teaching team in 2007 and enjoys working with students to develop careers in dentistry. During her spare time she enjoys her dog and working in her yard. She loves all outdoor activities.
From Joni: "We have a great team of instructors with a lot of experience. The 12 week Saturday course is perfect for students who have current jobs or want to make a career change. Our Saturday courses make it convenient and fit into most students' schedules."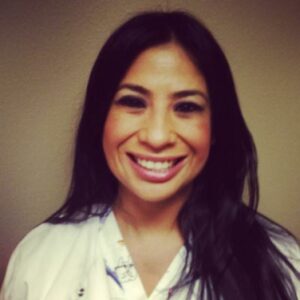 Isabel Garcia, DA
I was born and raised in Modesto, California and graduated from Modesto High School. I received my dental training locally. Family is very important to me and I am bilingual in English and Spanish. I am also the proud owner of two beautiful cats (Smokie and Chloe).
I have worked as a dental assistant in general dental practice with experience in all phases of dentistry. I am a caring and compassionate person who loves my profession. Through attention to detail and my belief in continuous learning, I enjoy educating patients with the care of their smiles.
When I am not working, I pursue a variety of activities for which I am very passionate. I enjoy bowling, traveling and working on my health and fitness. My favorite sports teams are the Oakland Raiders and the San Francisco Giants.
Stephanie McCabe, RDA
Stephanie started her dental assisting career in 1994 and received her oral surgery certification in 2003. Stephanie joined our teaching team in 2007. She currently works with underprivileged populations and volunteers with the California Dental Association Cares Foundation. In her spare time, she enjoys reading books, doing yoga and spending time with family.
From Stephanie: "There hasn't been a day since becoming a dental assistant, that I didn't love my job. Working chair-side, I've seen first hand how dentistry changes lives. Sharing Saturdays with the other instructors and with our students makes my weekends rewarding"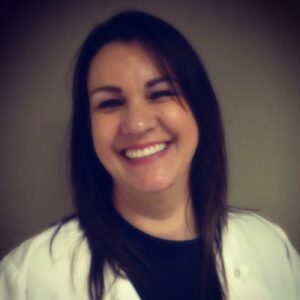 Betty Vega, RDA
Betty has been a Registered Dental Assistant for more than 14 years, working in all phases of dentistry. She has worked with a number of different dentists, extending her skills in dentistry. Betty has also been on our teaching team for 7 years. She is bi-lingual in English/Spanish and loves meeting new people and teaching them about dental assisting. On Betty's days off she enjoys teaching Catechism, taking trips, and most of all, spending time with her husband and 3 children.
From Betty: "When students ask me, what's the hardest thing about this program, I tell them: "Getting up in the morning and getting here. Once you are here, we make the classes fun and exciting and our instructors are very helpful. I'm glad to be a part of a great team.