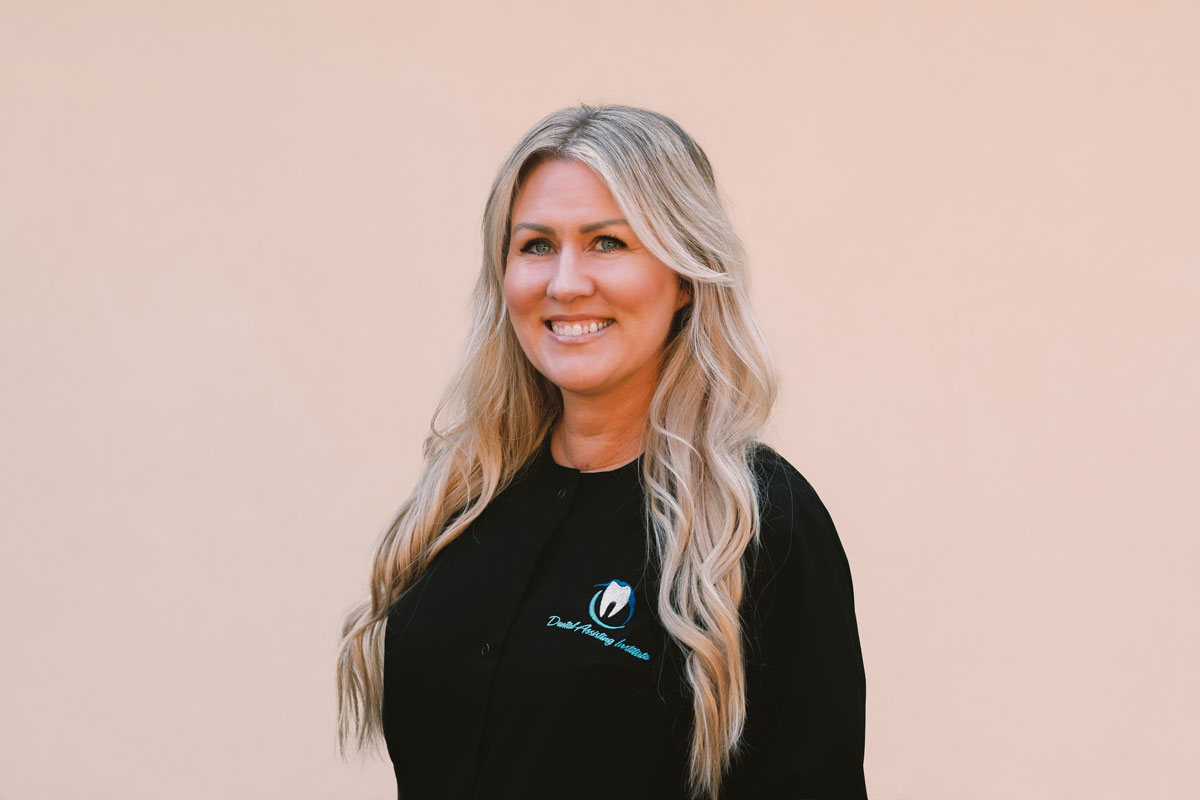 Shelly Mayorga | RDA, Program Coordinator
After years of working with various dentists, Shelly joined our teaching team in 2007. Shelly enjoys working with students from different backgrounds and teaching them the skills that she has learned. As a mother of three, Shelly enjoys camping, fishing and teaching her children about the beautiful outdoors.
From Shelly: "Our teaching team is very knowledgeable in all phases of dentistry and we each have over 10 years of experience in real world dental practice. Our teachers have diverse backgrounds and different personalities which combine for a unique and great team of experts."
Joni Rust | RDA
Joni has worked as a RDA for over 25 years. She was on the Board of Directors at Modesto Junior College and involved with student internships when the college had a dental assisting program.
For the past 10 years she has been involved in dental sales for Henry Schein / Zahn Dental. She joined our teaching team in 2007 and enjoys working with students to develop careers in dentistry. During her spare time she enjoys her dog and working in her yard. She loves all outdoor activities.
From Joni: "We have a great team of instructors with a lot of experience. The 12 week Saturday course is perfect for students who have current jobs or want to make a career change. Our Saturday courses make it convenient and fit into most students' schedules."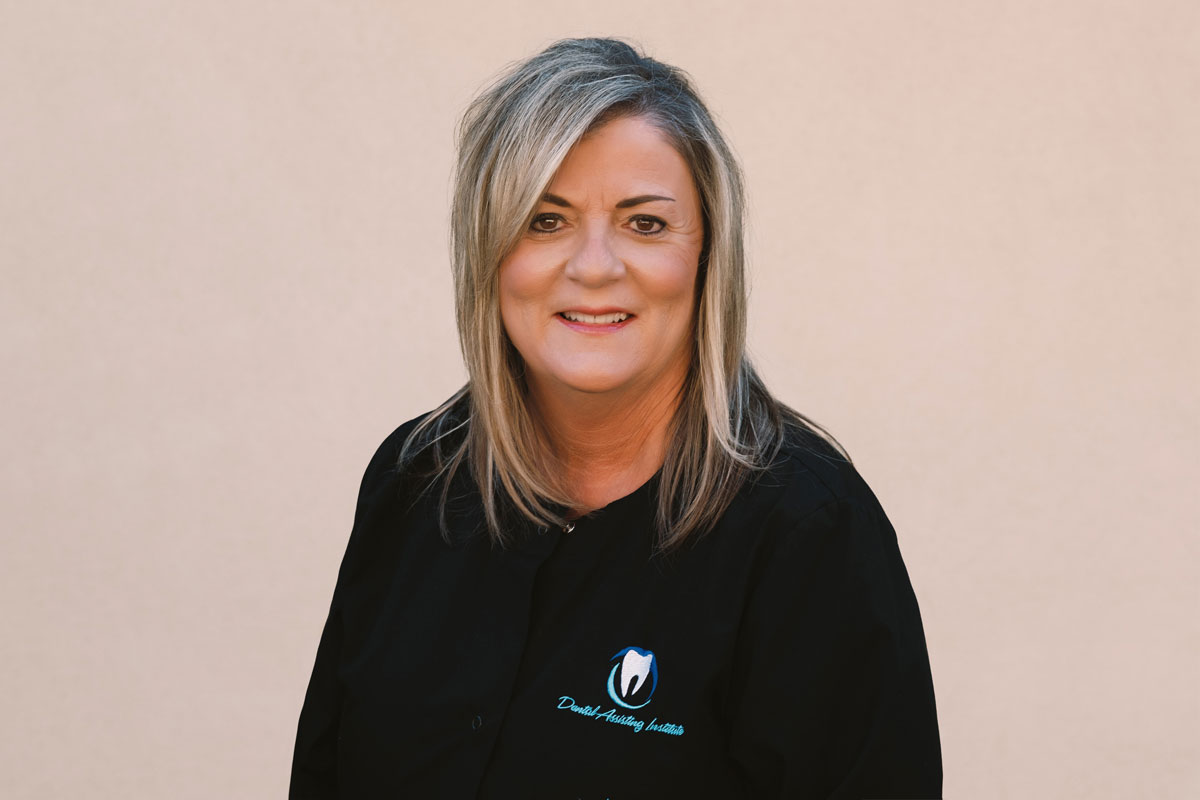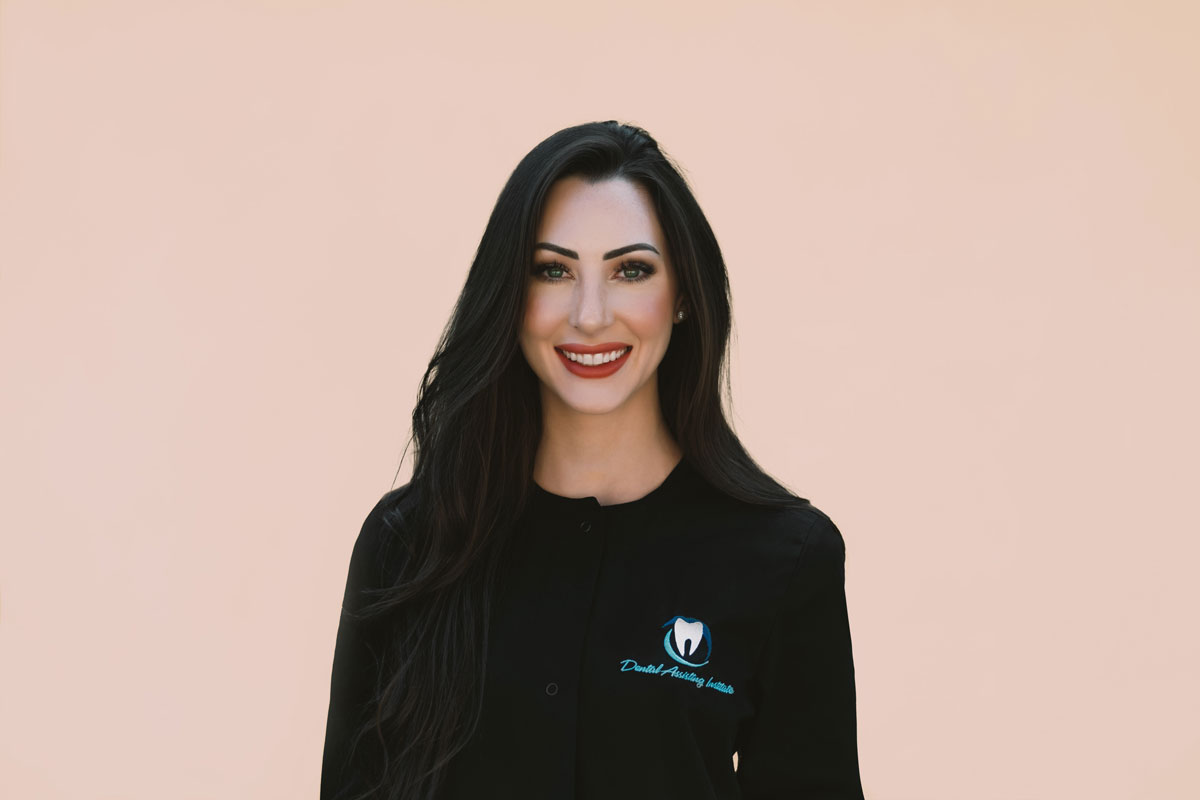 Jessica Trollinger | RDA
Growing up I always enjoyed my experience at the dentist. As an adult my fascination with dentistry grew even stronger once I realized the healthy work-life balance it offered. Being a dental assisting was a perfect match for me. After much research I decided to pursue my education through Dental Assisting Institute. To say the program was phenomenal would be an understatement… I absolutely loved the program and it was so informative! The instructors truly set you up for success making the transition into the work force seamless. Because of these reasons I decided to join the teaching team at DAI so I can give back the same amazing experience I had here.
Staci Davis | RDA
My name is Staci and I have been in the dental field for 18 years. I have been a RDA since 2006. I enjoy front and back office duties and my favorite part of dentistry is oral surgery and implants. I also have a newfound love of teaching students about different aspects of dental assisting with Dental Assisting Institute. In my spare time I enjoy being with my family, bike riding, swimming, going to the mountains and the ocean.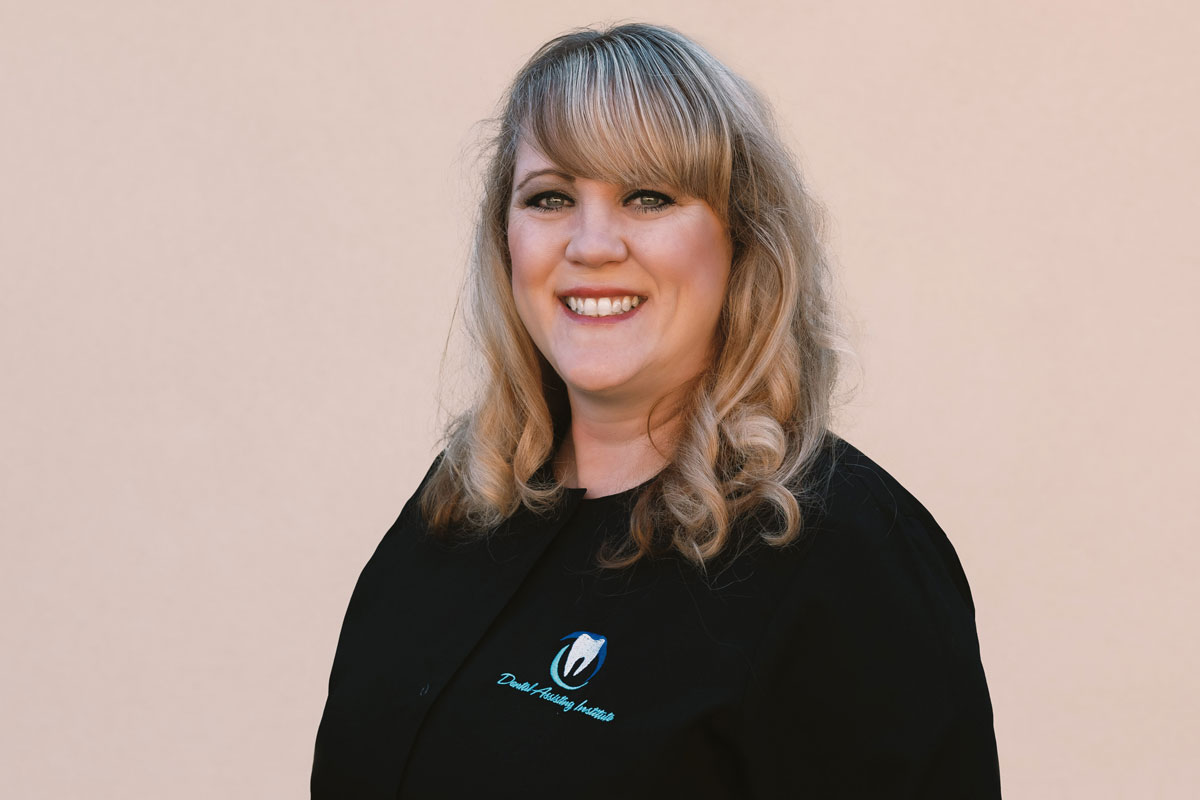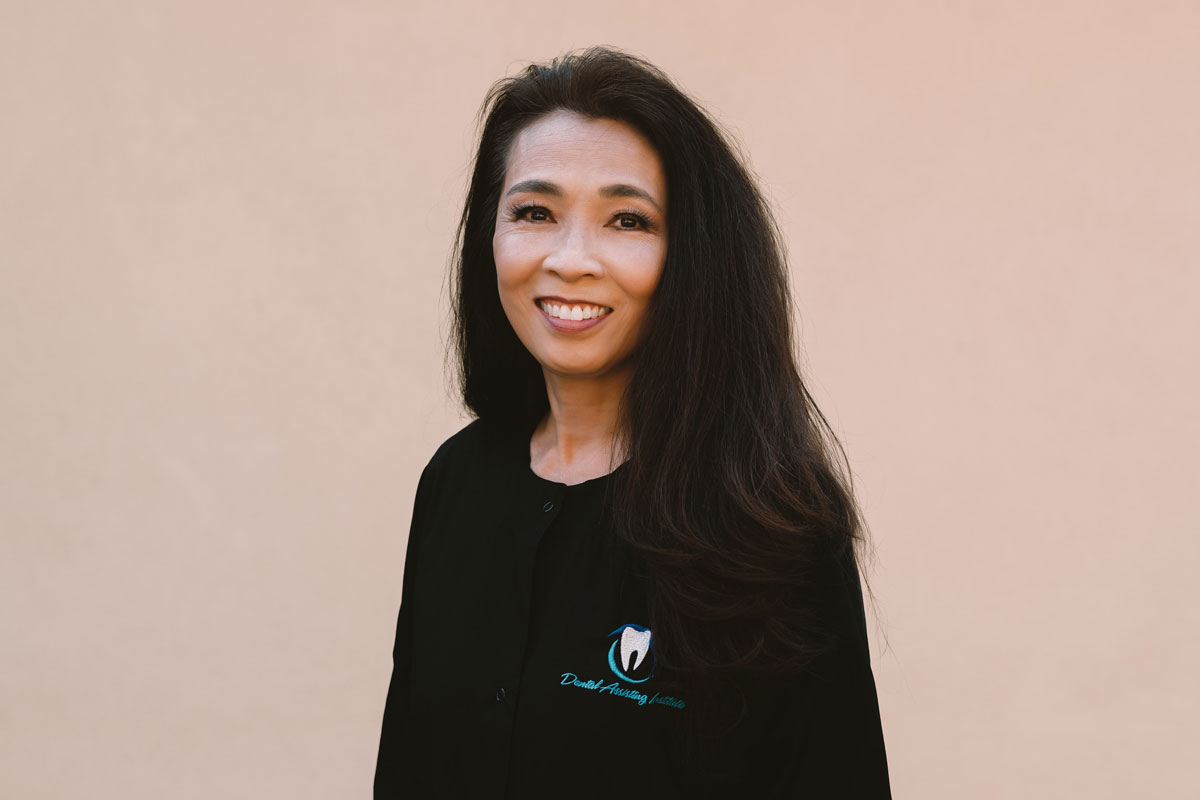 Janet Darby | RDA
I have been an RDA since 1990. I have worked in Santa Clara for many years. I have been married for twenty-two years and blessed with two wonderful kids. In my spare time I enjoy traveling, shopping, cooking, and baking. I enjoy helping out with the Central West Ballet during Nutcracker season. I joined the Dental Assisting Institute team in 2020. I enjoy working alongside with an amazing staff and I really enjoy meeting new students and assisting them with their dental career.
Kris Tackett | RDA
Kris has been in the dental field for 40 years and is super excited to share her vast experience with our students.  She is married and has 2 lovely daughters. They have all lived in Oakdale for several years.  Her hobbies include snow skiing, bicycle riding and arts and crafts.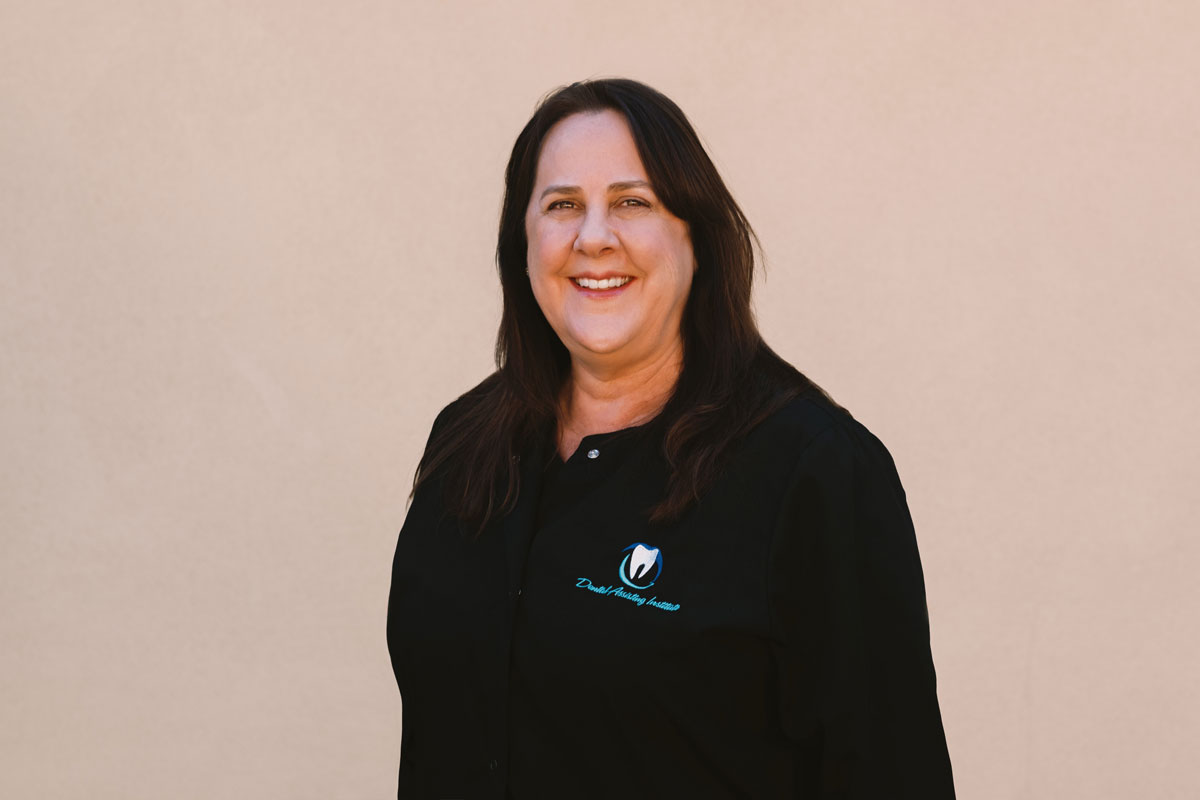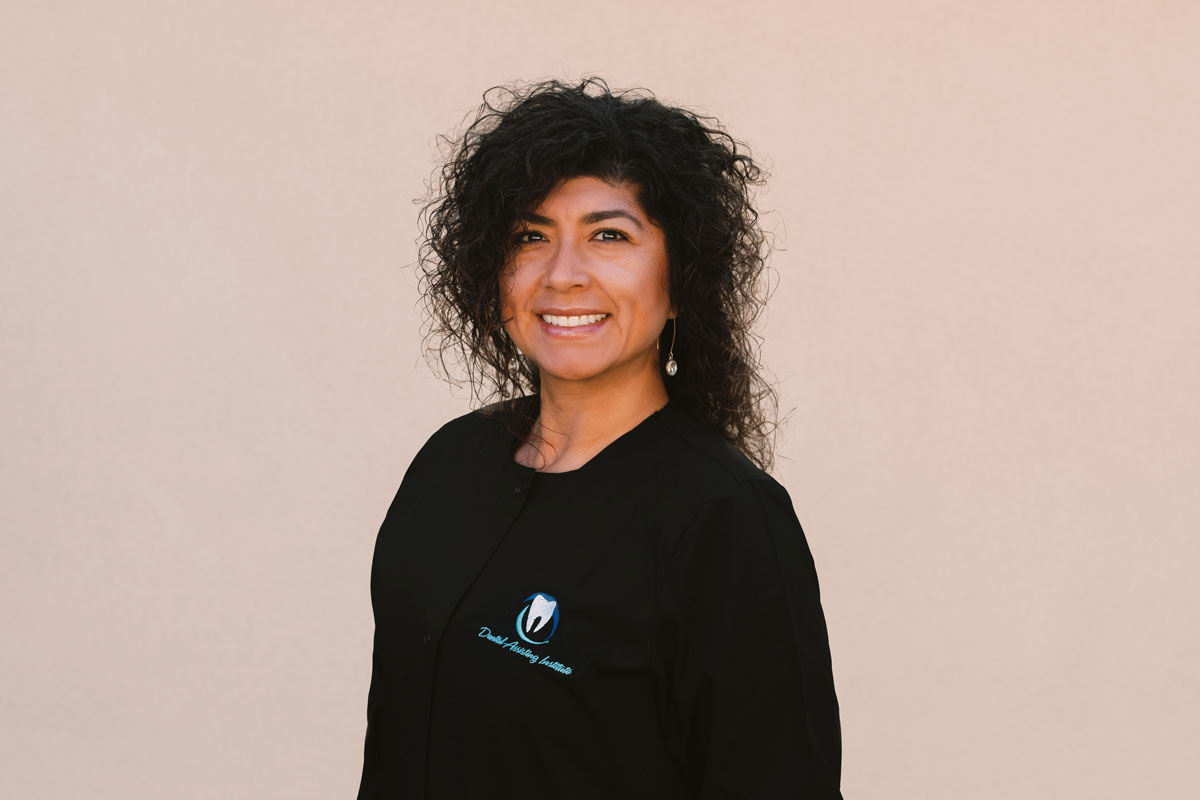 Daisy Diaz | RDA
Daisy was born and raised in Santa Cruz, California. She graduated both from high school and the ROP program in 2000. Daisy has worked in many different areas of dentistry and is currently working in pediatrics. She enjoys sharing her knowledge and experience to help in educating patients and guiding them to have great oral hygiene and better overall health. Outside of work she enjoys spending time with her four legged fur baby Oddie and loves fitness and dancing.
Jenny Castillo | RDA, Fresno Program Coordinator
My name is Jenny. I've worked in the dental field for 45 years before retiring in 2019. I received my RDA license in 1979. During my career, I've worked in private and clinical settings, in both the front and back office. I have supervised and managed large offices, including Valley Dental, Bright Now Dental and Smile Care Dental. My teaching experience has been with Dental Professionals, Dental Advantage, UEI College, and now with Dental Assisting Institute. Teaching dental assisting has truly been a rewarding experience, especially in helping to develop future dental assistants. Dental assisting is a career I loved. Putting on my uniform every morning made me feel proud I chose dental assisting as a career knowing I would help someone with their smile:)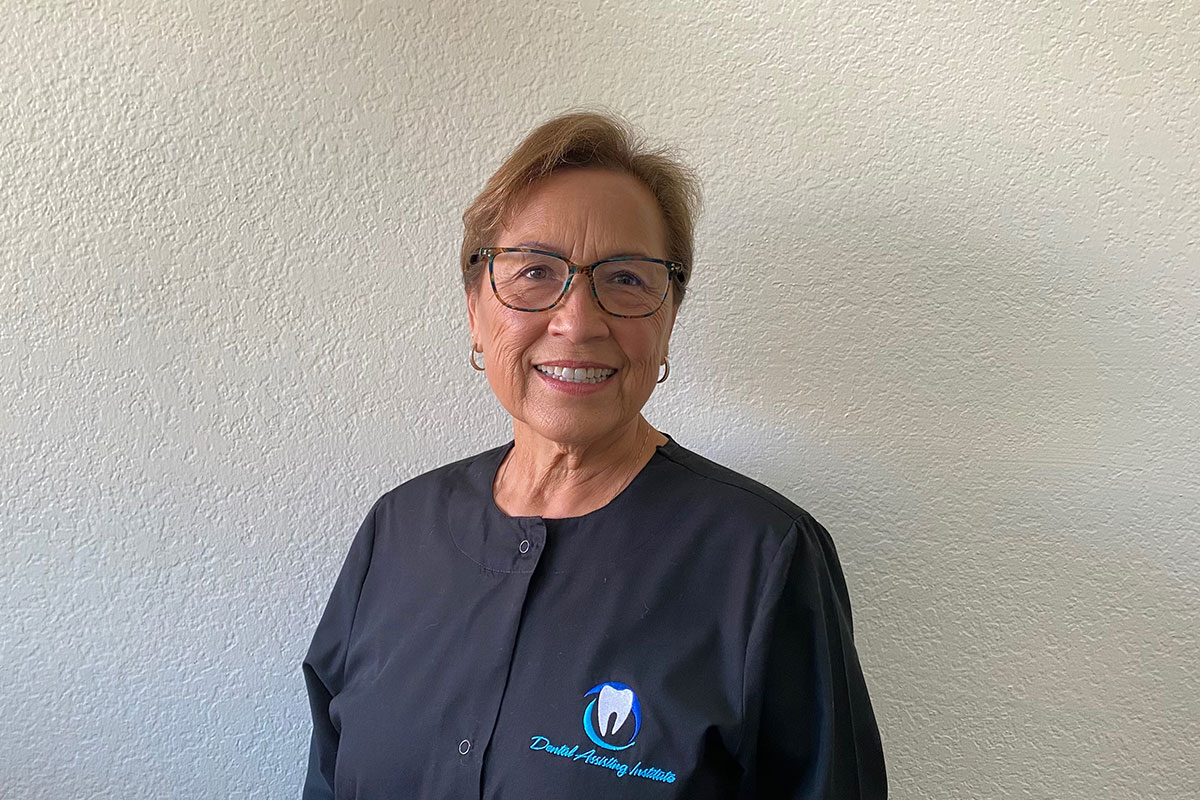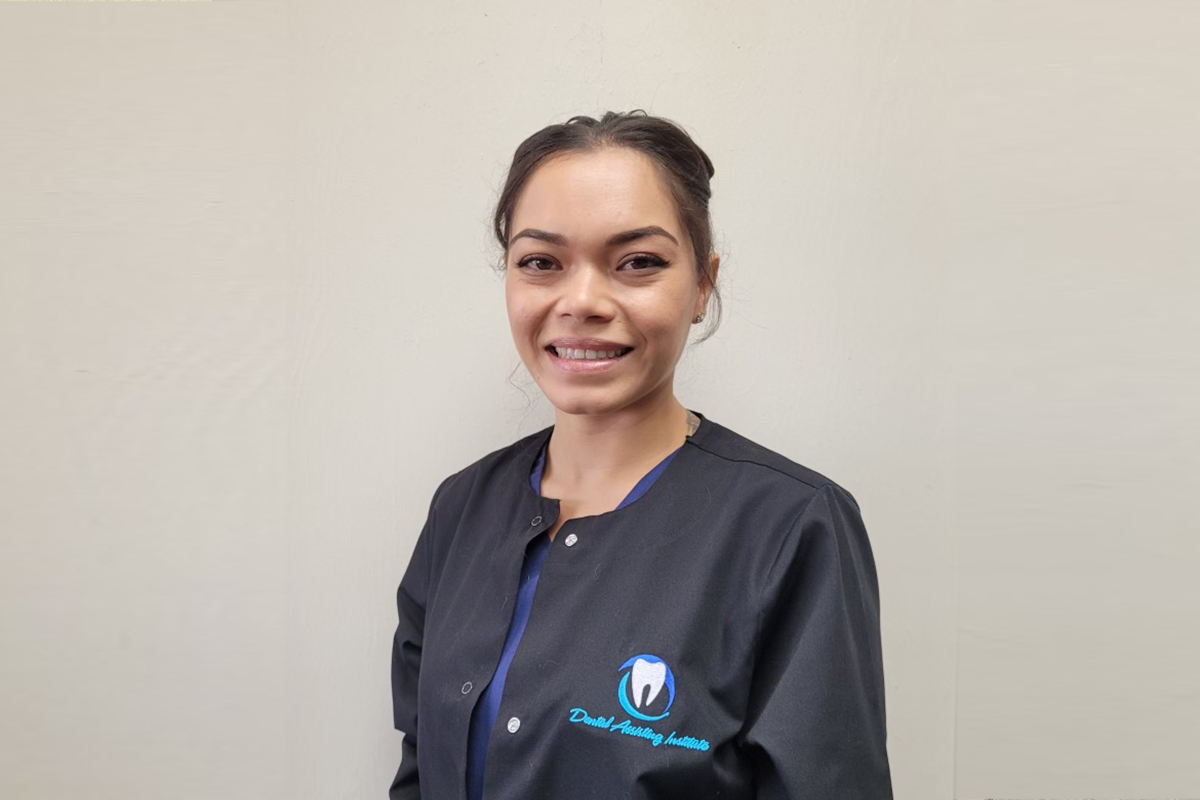 Monica Garcia | RDA
Before my life as a Dental Assistant, I was working odd end jobs in between bartending and running a small janitorial business. After 10 years of this routine, I didn't find myself truly satisfied. One day I get a random phone call from a school, mentioning some of the programs they offered, I chose Dental Assisting. It was the most wonderful random opportunity that I took. I have now been in the field since 2018 and I absolutely love it. I was so interested in advancing my career in dentistry that I went back to school and attended the University of Pacific Dental school in San Francisco to accomplish getting my RDAEF2 licensure. I'm very excited to do what I do every day as part of the dental team. I truly feel that I have a passion and calling to help others and now I can do that at Dental Assisting Institute. I have a 4-year-old son that I can't get enough of! In my free time, I enjoy painting and outdoor activities.
Ruby Peña | RDA
I have been a RDA for 21 years. I love working in the Dental Field. I work hard to establish patient/ assistant relationships and strive to make my patient comfortable. I am excited to be a part of Dental Assisting Institute. One of my long term goals was to teach. I am pleased to see this goal being accomplished. I am blessed to be part of an outstanding teaching team. I enjoy spending time with my family. Some of my interests are reading, decorating and vacationing by the beach.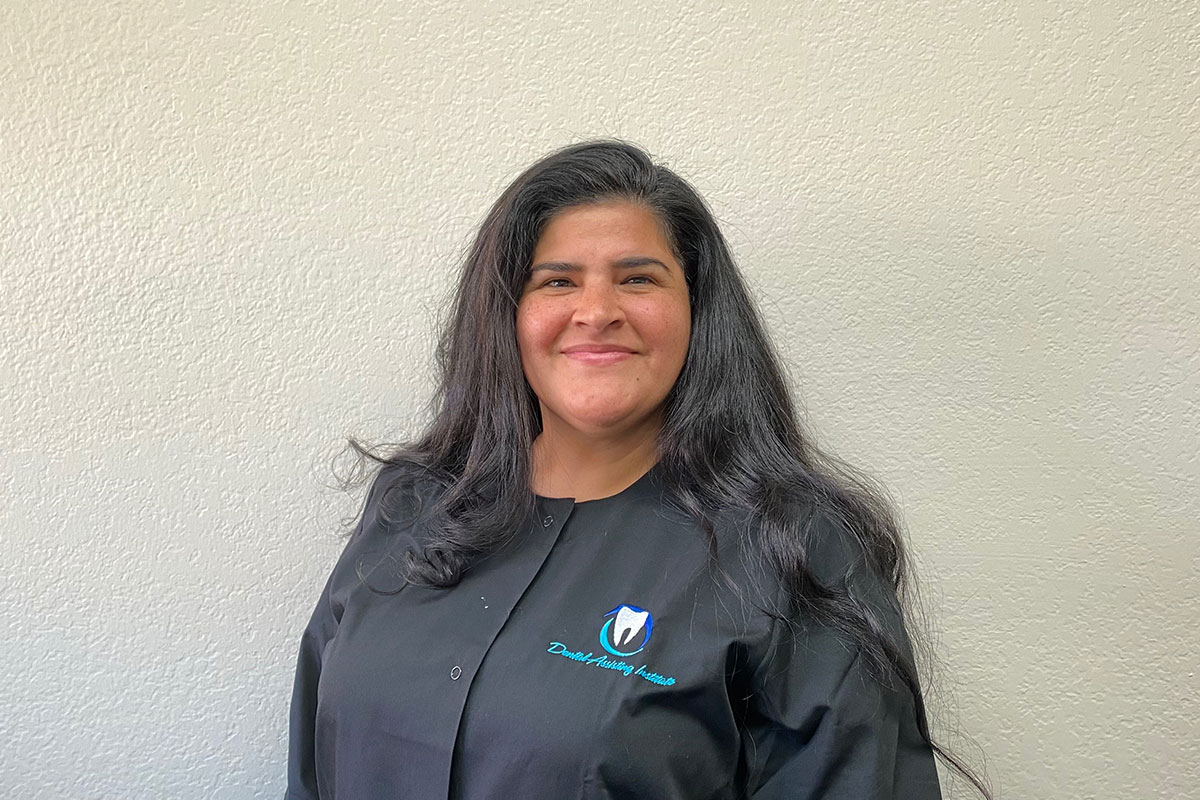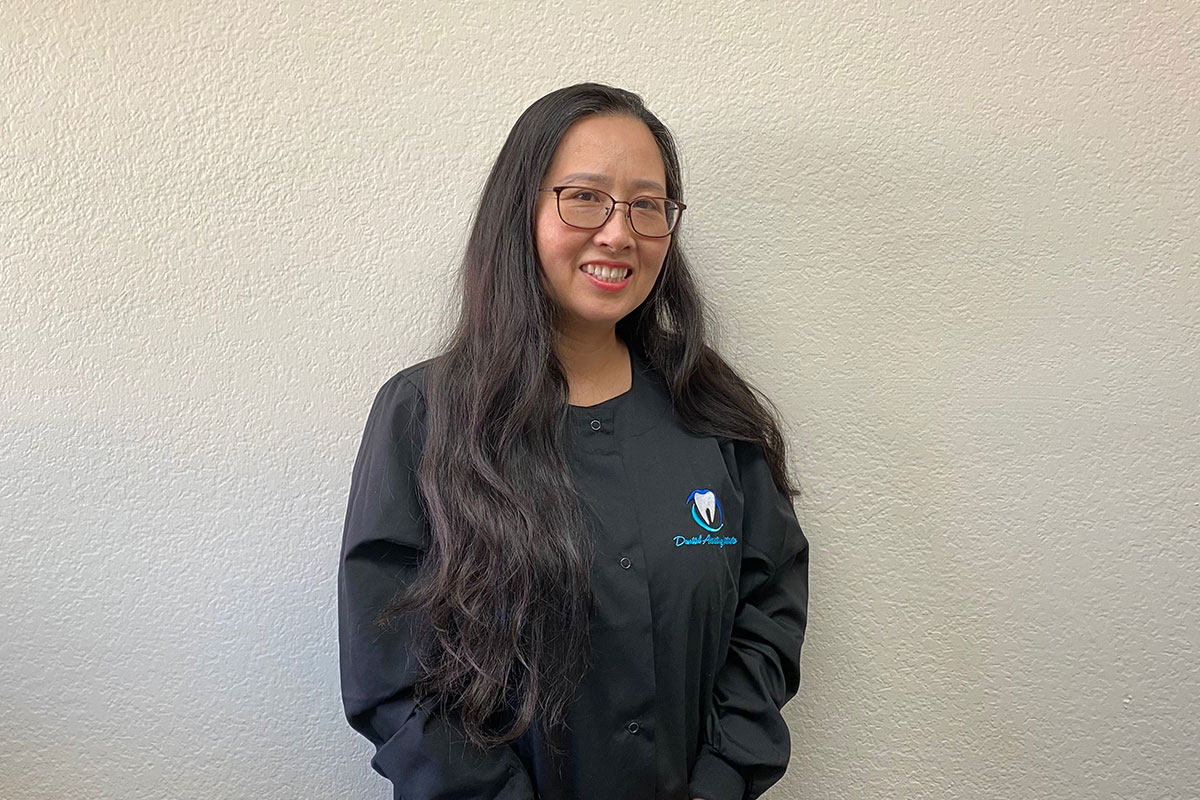 Linh Van Bui | RDH, RDA
Hello, my name is Linh. I am a Registered Dental Hygienist and a Registered Dental Assistant. I have been working in dental field for more than 20 years. After receiving my Bachelor degree, I began two faculty positions. One at the Fresno City College Dental Hygiene program and the other at Dental Assisting Institute. l love to share my experiences and knowledge with our students. Guiding and facilitating you to your new career is truly a passion of mine! Happy Learning!!
Take advantage of the only course taught in an actual practicing dental office.